Admissions at queen's croft
Admissions policy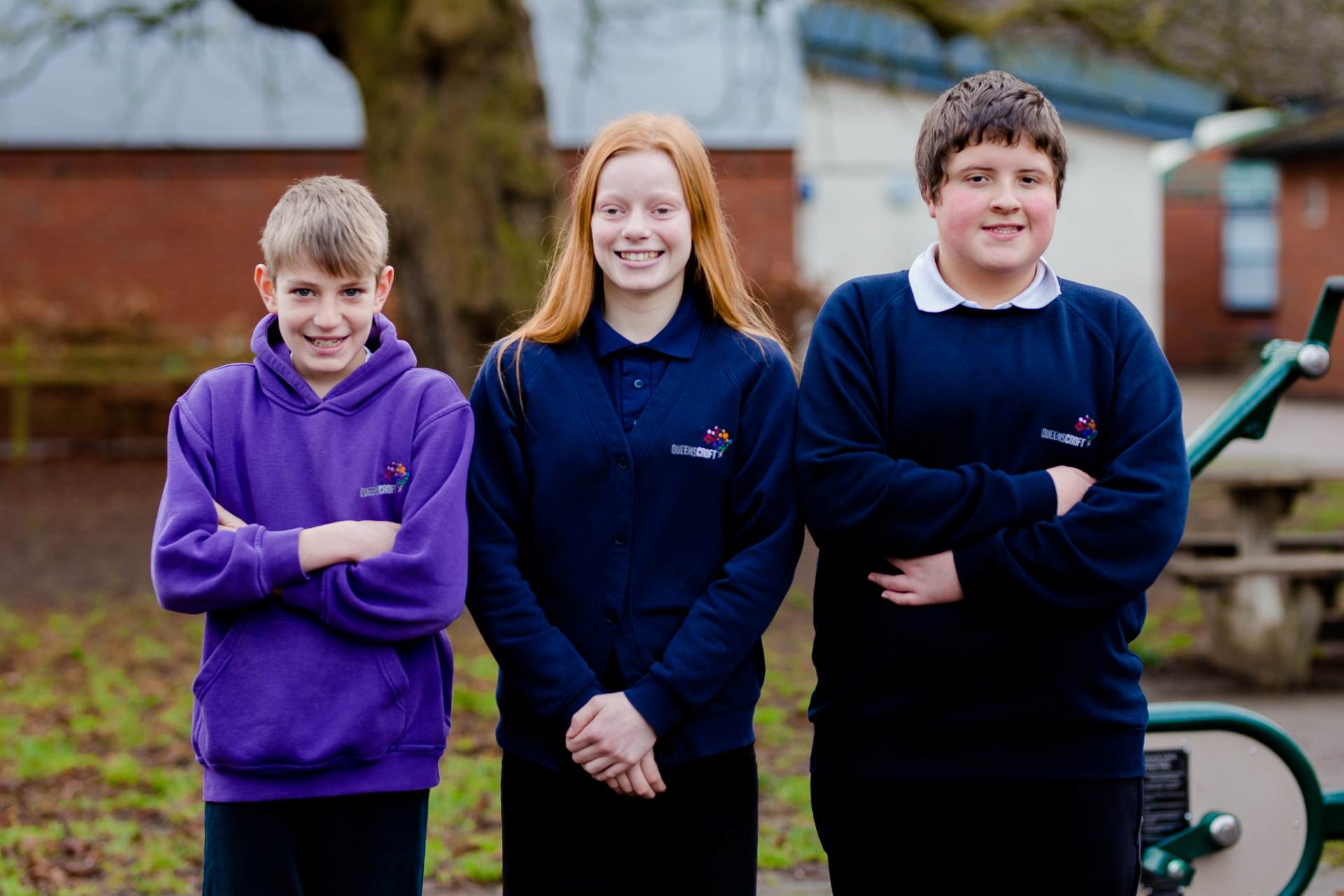 Queen's Croft High School is an inclusive secondary special school for students with a range of additional needs. We are a secondary school with a post-16 provision. We are sited in Lichfield, Staffordshire and are part of the Primitas Learning Partnership.
All students must already have an Education, Health and Care Plan (EHCP) to be admitted into the school. We do not admit students as part an assessment placement. Students aged from 11-16 years old (school year's 7 to 11) are in the main part of the school. Students aged 17-19 years old (school years 12 to 14) are in our post-16 provision.
Our planned commissioned place number is agreed annually in partnership with the Local Authority. This can vary slightly, year on year depending on our physical capacity to meet the needs of our student population, but this is usually around 210 places across the whole school (Years 7 to Post 16).
Our students' primary area of need; including their main presenting needs, is:
• Cognition and learning needs and/or
• Communication and interaction need In addition
Some of our students may have additional needs such as;
• Sensory, physical and medical needs
• Social, emotional and mental health needs
• A specific diagnosis such as Autism.
Historically, Queen's Croft is described as a school for students with Moderate Learning Difficulties (MLD). When considering admissions, we use the following criteria to inform our response. This is based upon an individual student's main area of need and their stage of learning:
✓ Must have an EHCP
✓ The primary area of need (including their main presenting needs) must be Cognition and Learning needs and/or Communication and Interaction needs.
✓ Must be able to learn in groups of approximately 10-15 pupils with support from approximately 2 adults.
NB: Where a pupil requires a higher level of adult support than described above (e.g. 1:1 support), then the Local Authority (LA) would need to agree additional funding and/or resources to meet the child's needs
You can read our full admissions policy here:
Who to contact regarding admissions
Parent /carers will need to contact their Local Authority to discuss all the schools that may be able to meet the needs of their child. The Local Authority will make a recommendation of the nearest school that can meet the needs of the child.
Staffordshire Admissions and Transport Service:
Address: School Admissions and Transport Service, Tipping Street, Stafford, ST16 2DH
Telephone: 01785 278593
In Staffordshire, the local SEND Information and Advice Service can be contacted through their website: https://www.staffs-iass.org/home.aspx