Our Staff
Queen's Croft High School have a team of our highly committed, talented, and experienced workforce. Senior Leaders invest in the teams Continuing Professional Development (CPD) to ensure that our workforce is up to date with national policy, the best SEND practice and the most recent educational research. In doing so, we can continue to ensure that GREAT learning is inspired by GREAT teaching and GREAT teaching is inspired by GREAT leadership.
Senior Leadership Team (SLT)
The Senior Leadership Team (SLT) have overall responsibility for the strategic direction and operational running of the school. From time to time, parents/carers may wish to meet with or speak to someone from the schools SLT. Depending upon the nature of the enquiry, the Headteacher will determine which member of the schools SLT is best place to oversee this.
Pastoral Key Stage Leaders
Pastoral Key Stage Leaders form part of the school's extended leadership team as part of the Middle Leadership Team (MLT). They oversee key stage departments and are often parents/carers first point of contact after the the child's class teacher for low level matters relating to learning, behaviour and attendance.
Inclusion & Family Support Team
Our Inclusion and Family Support Team are a very welcoming, non-judgmental, and friendly bunch of people (just like the rest of our staff!). They provide families at Queen's Croft with a wealth of advice, support, guidance, and signposting to key services in relation to health, social care and attendance related matters.
Family and Inclusion Team (ID 1047)
Teachers, Tutors & Curriculum Leads
Ben Bulleyment (Computing & ITT Tutor)

Cathy Debar-Smith (Art)

Greg Debar-Smith (Maths)

Jo Farley

Phillipa Gregory

Laura Grimshaw (PE & Vocational)

Karen Hopley

Callum Huckfield (Work Experience Co-ordinator)

Laura Knights (Humanities)

Su Latimer (Forest Schools)

Sarah Malpass

Dawn Martin (PSHE/SRE)

Miles Moseley

Jackie Neville (Science)

George Pilkington

Emma Ratcliffe (English)

Tasmin Rumney

Caroline Sheerin

Jordanne Speck

Emma Staples

Tara Thompson (Music)

Jo Underwood (Food Technology)

Sally Walton
Teaching and Learning Assistants & HLTA's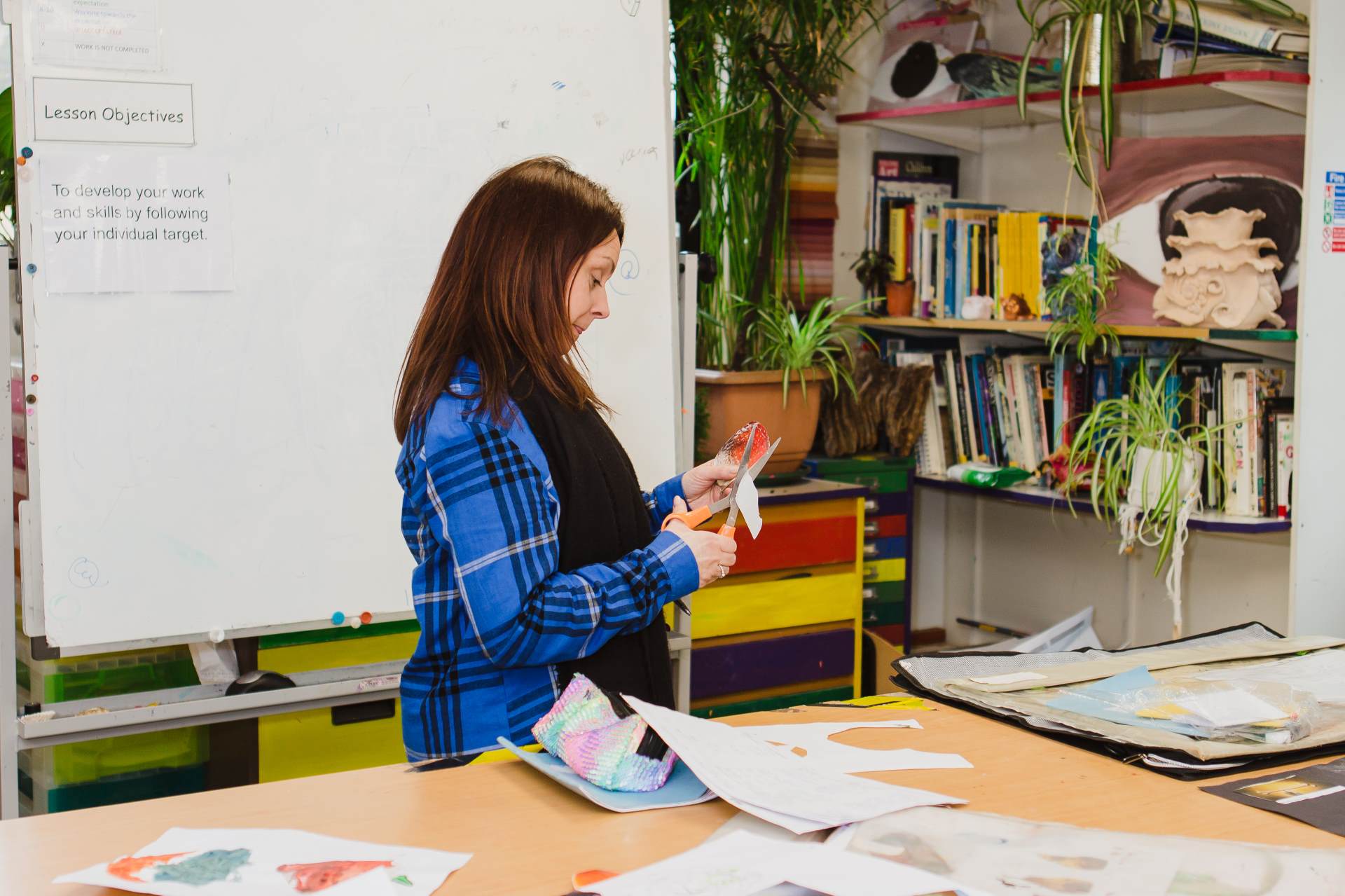 Kelly Abbotts (HLTA)
Sarah Brammer
Laura Carter
Daisie Coleman
Helen Edwards
Lucy Hall
Katherine Highfield
Rachel Holder (HLTA)
Tracy Isaacs
Jane James
Claire Jones
Louise Morgan
Emily Roberts
Sharon Ridgway
Charlotte Powell
Edyta Muzyka
Lucy Sheerin
Alyson Smith
Julie Smith
Sophie Smith
Andrea Wood
Hayley Yates
School Professional Services
Lisa Blakemore (Admin Officer)
Nuala Hodgkiss (Admin Officer)
Alison Hunt (Office Manager)
Richard Lewis (Senior IT Technician)
Rachel Bailye (Interim Finance Officer)
Site Team
Steve Howe (Caretaker)
Tony Martinez (Interim Caretaker)
Karen Reeves (Cleaner)
Vicky Smith (Janitor & Cleaner)
Mandy Stewart (Cleaning Supervisor)
Donna Weston (Lunchtime Supervisor)