school Uniform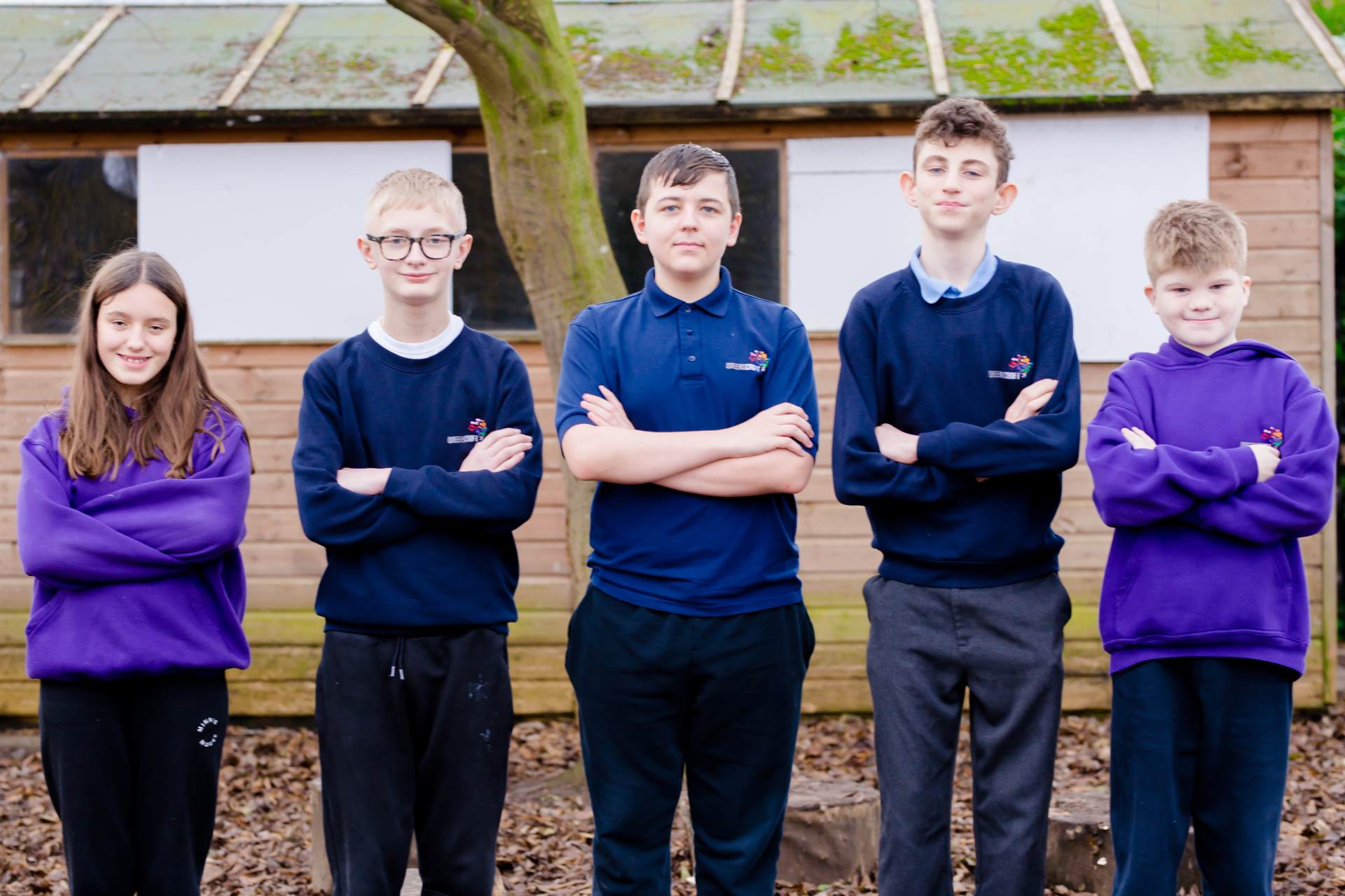 BOYS KS3/KS4: Grey or black trousers (not jeans) Grey, white or light blue plain polo shirt or shirt Queen's Croft sweatshirt (navy blue)
KS5: Queen's Croft sweatshirt (maroon)
Blue tie optional
GIRLS: Grey, black or navy skirts, Grey, black, or navy-blue trousers (not jeans) Grey, white or light blue plain polo shirt or blouse, Queen's Croft sweatshirt (navy blue)
KS5: Queen's Croft sweatshirt (maroon)
Shoes: Grey, black or navy shoes or trainers
Socks: Grey, black, navy, or white
P.E. KIT: White round neck Queen's Croft T-shirt, Black shorts or jogging bottoms (plain, no logos) Indoor AND Outdoor Trainers
During Covid, students have been arriving at school in their PE kit on the days when they have a PE lesson. This has worked well for us and we are continuing with this plan for Sept 2022 – July 2023.
Students will be asked to change their school shoes for PE lessons and to wear either outdoor/ indoor trainers, depending on the lesson.
Discrete make up is acceptable and a maximum of 2 small ear studs, a watch and a small chain (worn under clothes) are allowed. Other piercings are not permitted and all jewellery must be removed during PE or when staff instruct pupils to do so.
All clothing must be named.
Uniform can be purchased from:
Uniform Plus, Tamworth Street, Lichfield www.uniformsplus.co.uk
Clothing for Schools, Burton upon Trent www.clothing4schools.com